Offsite Documents and Files Storage Warehouse
Your Complete Archiving Solutions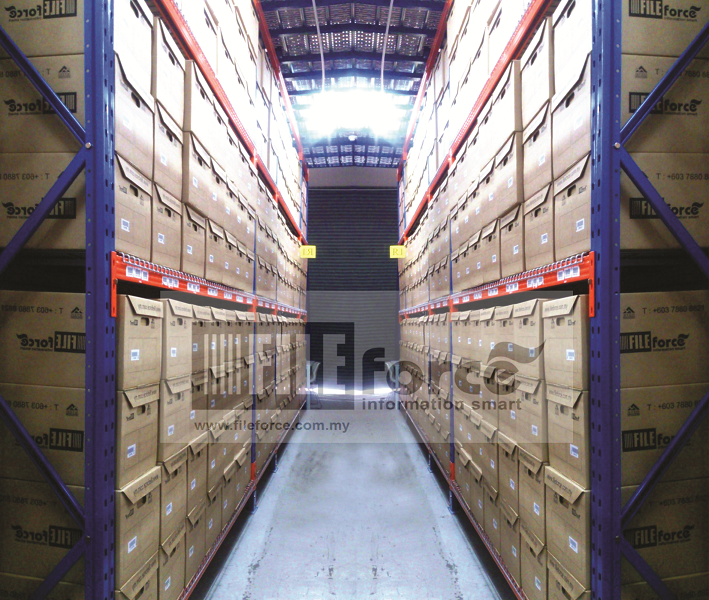 Don't Waste your office space with non-active files, store them at our warehouse.  Let us manage your files for you!
Outsource your file storage to us and free up your office space for more productive use!  We have a Secure Warehouse Facility with complete Records Management Services to help you better manage your files and documents! 
Secure Warehouse Storage + File Management Services
FILEforce now provides External File Storage Solution and Services to cater for offices that are running out of storage space.  Why keep non-active files at your office when you can use the space for more productive purposes? Let us help you to keep and manage your files. 
Call us for your archiving and storage needs today!  
Phone: +603-7880 8821 
Email: sales@fileforce.com.my
Deliveries are available within Klang Valley, Selangor. Other areas can be arranged upon request.  
Our Range of Services Include:
Delivery, pick up & retrieval of files / boxes
Sale / supply of archive boxes (large/medium size)
Box & file management incl. document scan on demand services
Cloud storage – access your documents 24/7 anywhere
Document destruction by shredding
Reasons why you should outsource your document storage to us:
Free up valuable space by storing your records in our highly secure offsite facilities
Cut cost – cut down additional cost to rent bigger storage place
No need to invest in expensive cabinets and shelving
Increase the work efficiency of your staff by reducing their time doing archiving
No more time wastage on searches for missing files
Improved consistency and speed of access to information with our File Management Services
Secure storage for your valuable records
Nonetheless, we can also help to turn your paper document into electronic files, and keep them in the secure Cloud Storage where you can access them 24/7 anywhere via internet 
Archive Boxes and Boltless Racks 
We have standard durable archive boxes : Large size – top open archive boxes for non-active records, Medium-size Front open archive boxes are our most popular items, you can stack up the boxes and simply open the front lid to retrieve files without having to move any boxes on top. It also allows the colour tabs to be viewed easily.   We also supply Boltless Racks that are customizable to fit your storage space.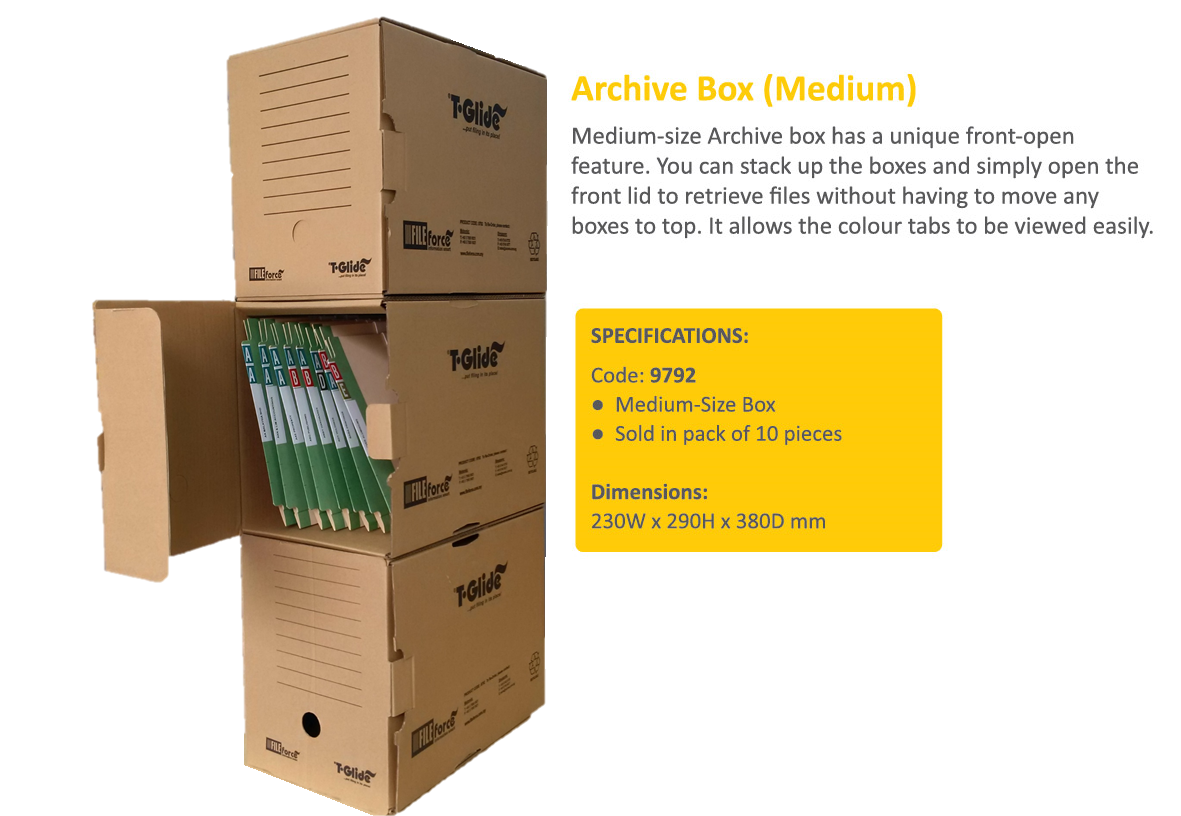 ---
Need to rent an external storage for your archive files and document?
Call FILEforce today. Our experienced and professional  consultants will assess your filing and storage requirements,  and provide you with a competitive quote. 
Call +603-7880 8821 or email to: sales@fileforce.com.my

RADAR, Records and Documents Archiving Registry

 Records and Documents Archiving Registry (RADAR) provides complete physical records management with time‐saving tools for all staff. It provides an enterprise solution automating multiple file rooms, multiple departments, across multiple locations.
RADAR is a very powerful registry system which provide organisations with a quick, easy and simple way to track their documents to a file to an archive box and finally to storage and destruction. It enables organisations to effectively manage and communicate with their offsite storage providers.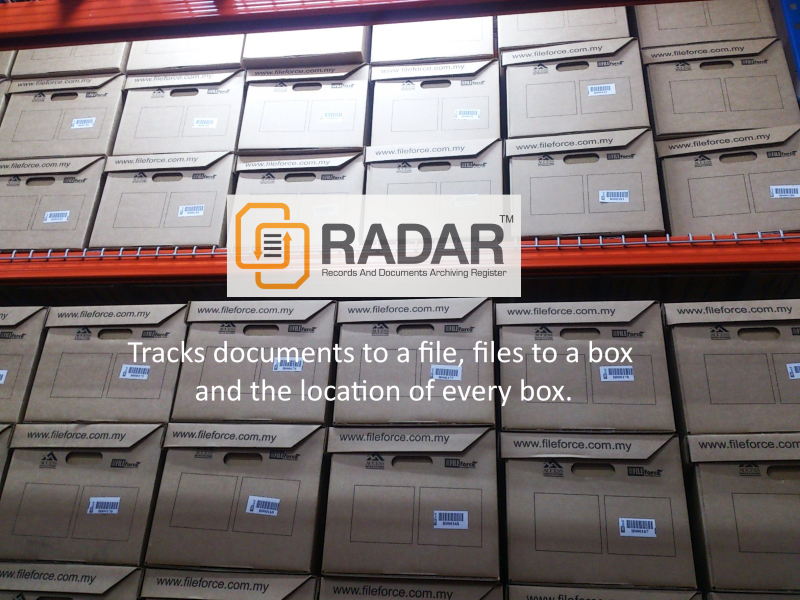 Secure Destruction of document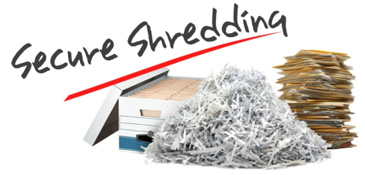 Secure Shredding and Destruction Services
You can safely and cost-effectively dispose of sensitive paper documents. Paper shredding and document destruction services are available either at our premises or at client's premises if required. Understanding the very sensitive nature of your files and documents, we can arrange a secure way of handling the destructions at your premises.
From small professional office to large corporate or Government environment – We can help! We provide a total Solution including the file preparation, there will be no disruption to your works and allowing you to focus on your business when we do it all for you.   
Call +603-7880 8821 or email to: sales@fileforce.com.my