T-Glide®…  put filing in its place!
T-Glide® files have built-in hooks allowing it to hang on a rail. Files don't sag and become worn from leaning on their spines.
Developed in Europe, T-Glide® is a clever lateral filing system that's poised to replace conventional manila files and Arch Lever Files. T-Glide® System literally locks and hang file folders on the Rail so they could be held more firmly and in place.
 T-Glide® is the most recommended Filing System in Malaysia and Australia, widely implemented in government as well as private organisations. T-Glide® System has since become to best filing choice, highly praised for it's efficiency, compact, flexibility and durability.

Why you should convert to T-Glide® Filing System?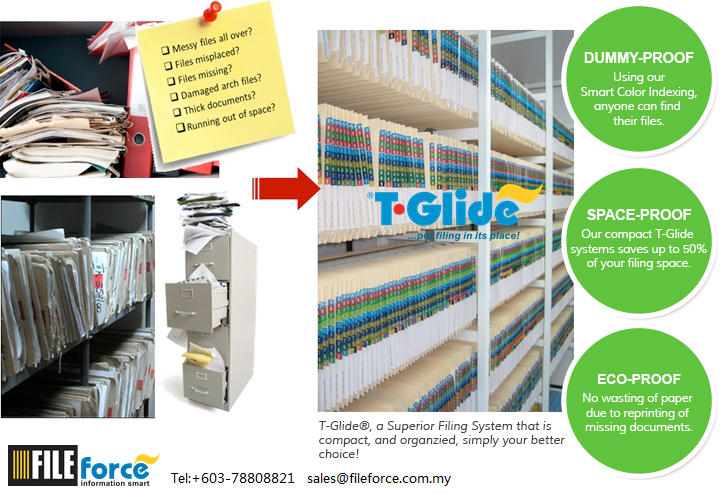 Colour Coding the T-Glide® Files 

With T-Glide® colour coding, you spend less time searching
Identify your file instantly
Eliminate mis-files
Fast Searching by Alphabetical or Numerical order
Colour-band your file
Systematic, neat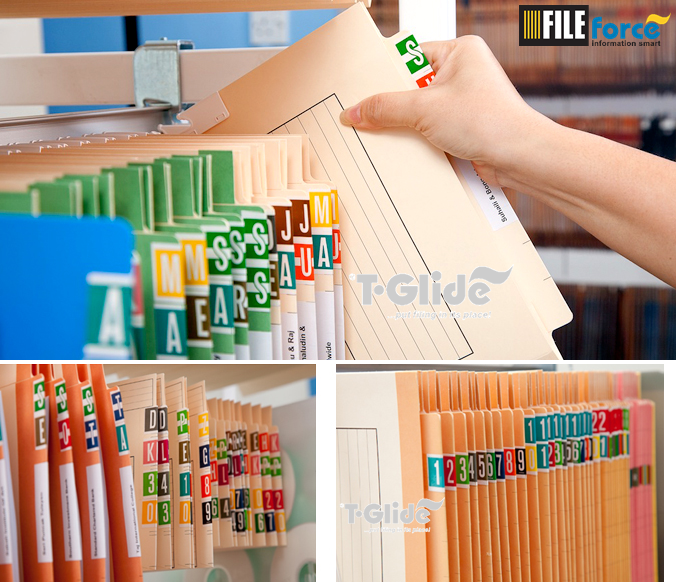 T-Glide®

clever file fastener

A Clever device for fastening paper documents to files. Opens flat to allow margin to margin page viewing an facilitates easy removal and insertion of documents anywhere within the file.


Wide Range of
T-Glide®

Files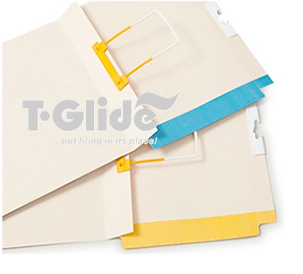 T-Glide® Files are versatile and customizable to your needs:
A4 standard files
Filing Sleeves and Pockets
Bulk file containers
Job Bags of various sizes
Single CD to 8- CDs folders
X-rays/Large films
Artwork or Architectural Drawings/Plans
T-Glide® filing system is so flexible that it can be tailored to your specialized individual needs, simply cost effectively.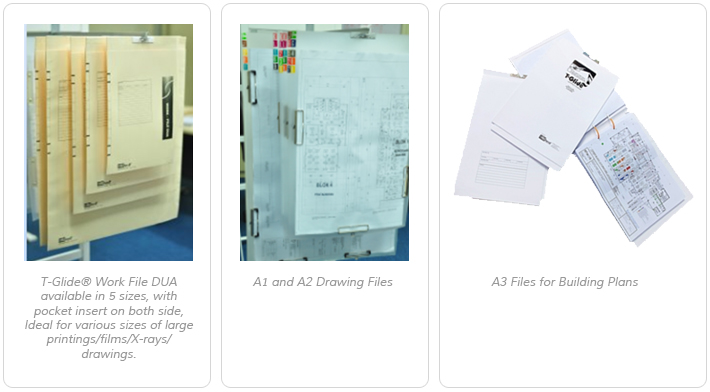 T-Glide® Filing System, simply your best choice of filing!
T-Glide® Filing System – Compact & Efficient

T-Glide® Filing for Mobile Compactus

T-Glide® Ladder Racking Systems

T-Glide® Document Housing & Shelving

T-Glide® Filing for wooden and metal cabinets
hashtag for files? find the best filing solution here, FILEforce provides various types of files to meet your needs. Customized files with your own logos and prints – available upon request.
Best filing solution for medical records, property files, Accounting and audit files, legal files and general office files.
T-Glide® , the most recommended filing system in Malaysia and Australia.
Call FILEforce today to upgrade your paper filing and increase profit:  Phone: +603-7880 8821  or Email: sales@fileforce.com.my