Want to go paperless? FILEforce provides
the best cloud-based Enterprise Content Management Solution (ECM)
. A complete solution for company of all sizes, web-based and modular solutions allowing flexibility, fast implementation and no capital investment in infrastructure and IT equipment.
Our digital solutions include PaperVision® Enterprise, among the best Enterprise Content Management Solutions (ECM) in the market that can help automate your business processes, increase productivity, and encourage teams across your business to work efficiently together.
PaperVision® Enterprise is a complete ECM suite covering the entire information process flow of your organization including information and data capture, management of access, sharing and security, storage, eForms, and digital workflow. The modular nature of the solution means it can be tailored for companies of all sizes and can be implemented either via the cloud/web-based or on the Local Network.
Enterprise Content Management (ECM)
RadarX

– Efficient & Flexible Cloud-based Enterprise Content Management System



Cloud-based ECM, flexible, fast integration, no major infrastructure investment
PaperVision

®

– Automated Workflow, e-Form, AP Processing and more
Capture and Organise Your Data
What if you could capture Everything, speed up processes and reduce overall costs?
Capture, integrate and distribute documents and data quickly and efficiently with PaperVision® Capture!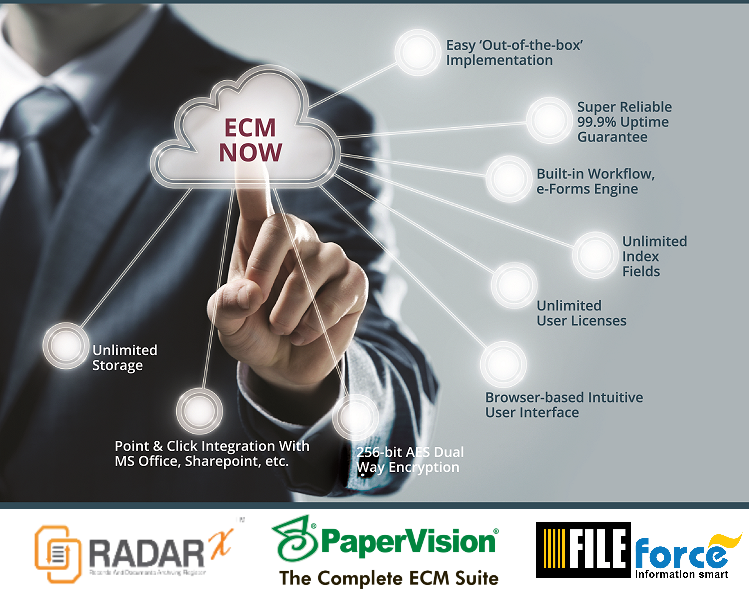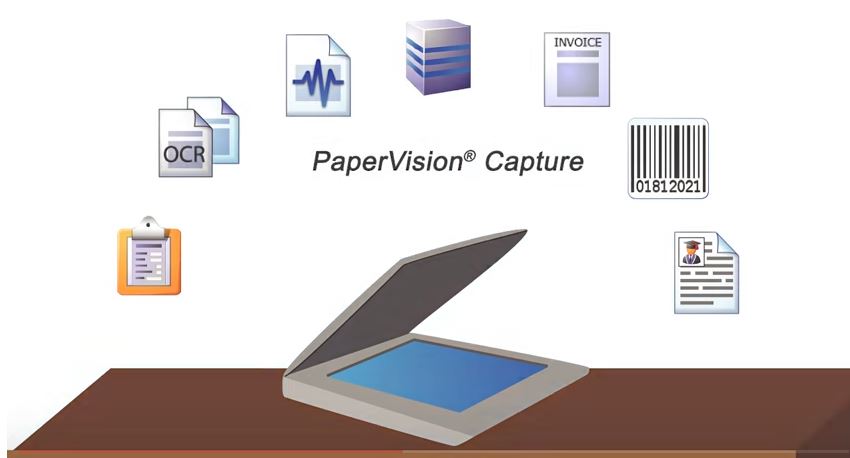 Capture everything, from all paper documents, to all electronic documents and more. PaperVision Capture helps capture, index, sort, and management all your documents.
Scan, Index and OCR your documents, and you can search and find your documents even by searching the content of the document!
Run on a single desktop or multiple computers across a network or servers.
Unlimited users, user groups, projects, departments, index fields, workflow steps.
Powerful Search Capability
Can search using specific value or data range, all Boolean across multiple projects and groups
256-bit AES encryption for data at rest of in transit via SSL. Session ID encryption and many more.
Check in check out and versioning controls with over 250 file formats to work with including email archiving.
Document Grant facilities to share.
Full collaboration tools, access PVE from MS Office and other business applications.
Optional PV Workflow module with easy-to-use graphical interface,
automates the flow of information through routine business processes.
Review and Feedback from Clients